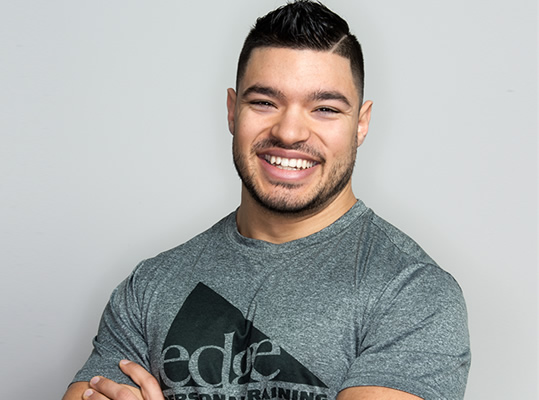 Ian Alishaw
Ian has earned his designation as Registered Kinesiologist from the College of Kinesiologists of Ontario. He graduated with a Bachelor of Heath Science Degree Kinesiology from Sheridan College which he attended on an athletic scholarship. He was the first player to be in the program for 4 years and in his time obtained numerous awards including two coach's awards and athletic academic awards. Ian obtained his first personal training certification in 2013 and second in 2018 and is currently working towards his Strength and Conditioning Certification.
Ian developed his coaching and teaching skills as a teaching assistant and rugby coach at his local high school. He was also highly involved in the physical rehabilitation process, working as a Physiotherapist Assistant for multiple years at Back Works in Waterloo.
In the last two years of his degree, Ian worked at the strength and conditioning facility at Sheridan College called the Exercise Intervention Research Centre (EIRC). There, he worked under Team Canada's World games Ultimate Frisbee head strength coach, Mike Haddock.
During his time there, he truly developed a finer understanding of the human body. During his time at Sheridan, Ian played not just varsity rugby, but also intramural sports including power lifting, soccer, baseball and volleyball.

Ian is now a competitive power lifter, yet as a personal trainer he prides himself in being very versatile, able to work with clients ranging from young, competitive athletes to mature adults dealing with mobility/stability issues and various physical limitations. He is passionate about helping people discover an increase the quality of life through safe and effective movement.
Trainer Qualifications:
Registered Kinesiologist Certification, College of Kinesiologists of Ontario
Certified Strength and Conditioning Specialist (CPTN)
Functional Movement Screen Certified
Educational and Athletic Qualifications:
Bachelor of Heath Science Degree, Kinesiology - Sheridan College
Coaches Award - Sheridan College, 2016
Coaches Award - Sheridan College 2017
Athletic Academic Award - Sheridan College, 2017
2nd Overall - Ryerson Open Power Lifting Competition, 2018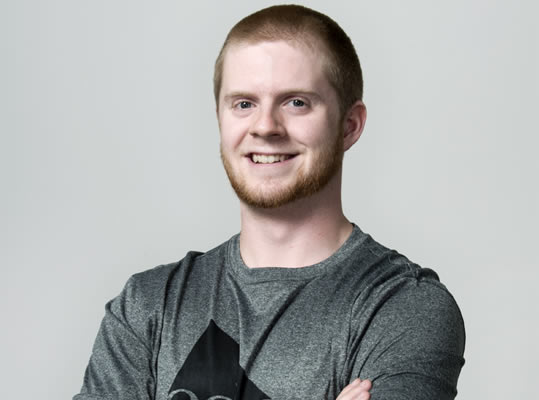 Connor Faiczak
Concerned about not knowing how to exercise safely, effectively, or efficiently? This is a very common concern and is the reason why Connor pursued degree in kinesiology. He realized that there was a strong need to teach people the importance of building a solid foundation of movement. That fueled his desire to earn his designation as a Registered Kinesiologist from the College of Kinesiologists of Ontario. As a personal fitness trainer and registered kinesiologist, Connor designs customized programs that facilitate significant changes in his clients' lives.
Connor is able to connect with people of all age groups and abilities as he has a vast amount of experience from previous volunteer and employment opportunities working with a variety of different clients, including older mature adults and kids with severe developmental disorders. Connor really has a genuine love for fitness and being active. Being able to share his passion is what Connor enjoys every day.
Connor's commitment to fitness started at a young age. While still in high school, he was helping family members reach and exceed their weight loss goals, while also helping train his younger sister to become a national level athlete. He knew he wanted to become a personal trainer very early into his university career. He took required courses early on to get his training certification while still in third year university, so that he could start helping people improve their lives as soon as possible. Connor's passion for fitness extends into his personal life where he is committed to his own personal fitness through regular conditioning and playing recreational sports (pickleball, hockey, tennis, baseball, water sports, triathlons).
Training Qualifications:
Certified Personal Trainer – Canadian Society of Exercise Physiology (CSEP – CPT)
Functional Movement Screen (Level 1) Certified (FMS Level 1)
Educational and Athletic Qualifications:
McMaster University – Honours Bachelor of Science Kinesiology
Registered Kinesiologist Certification, College of Kinesiologists of Ontario